Banquets, Events and Conferencing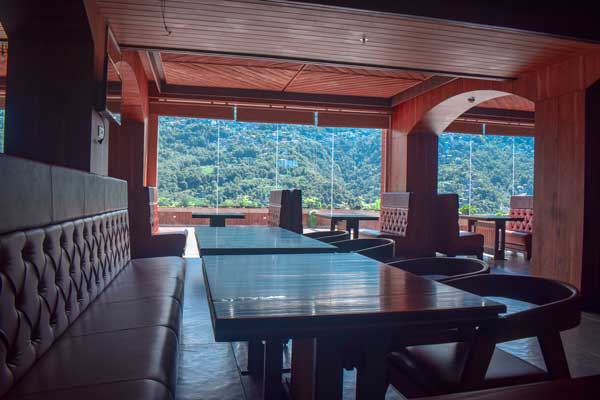 Together, let's ensure a fulfilling experience to guests
Sierra I and Sierra II offers one of the best spacious Banqueting opportunity in entire Gangtok Region. Ideally suited for informal gathering, weddings, events and conferences, these can take groups from 100 to 400 pax for informal gathering. Seamlessly integrated is the huge Amphitheatre which is a great venue for sports, entertainment, enjoyment, partying and great incentive programs, team building exercises…imagination has no limits….and you can enjoy to heart's content there. The entire zone unleashes a superfluity of activities and events that one can imagine. A lavishing Menu designed by our Chef is at store to complement the event that a gourmet would wish to decide and satisfy their guests.
Sierra III
With Sierra III, Conference Hall of Oro Montana Ranka, we advocate work in a peaceful environment. Loaded with a span of 3000 square feet and high ceiling, the Sierra III can easily house 300 pax in a luxurious theatrical style. One of the biggest in Gangtok, ushered with a high ambience audio-visual, Sierra III on the 2nd floor of the Resort Complex offers the best in class. All your budgets, targets, seminars and pledges that required the right décor and environment, is available …  clubbed with best culinary fares which may not have been seen much  by the gourmet, and that's Sierra III for you. The attached Multi-cuisine Restaurant Willows or the open Terrace Balcony overlooking the Himalayas works as a pre-function area and a stress buster, if required.
Did we discuss product launches? We have an ideal venue for all the Corporates who wish to launch their products, wanting to have a gala time with their team and distributors and within the culinary offerings of our food & beverage delicacies.
Yes, for all the events, the Resort will make note of your audio-visual, displays and other aids requirements and ensure that they are provided to you